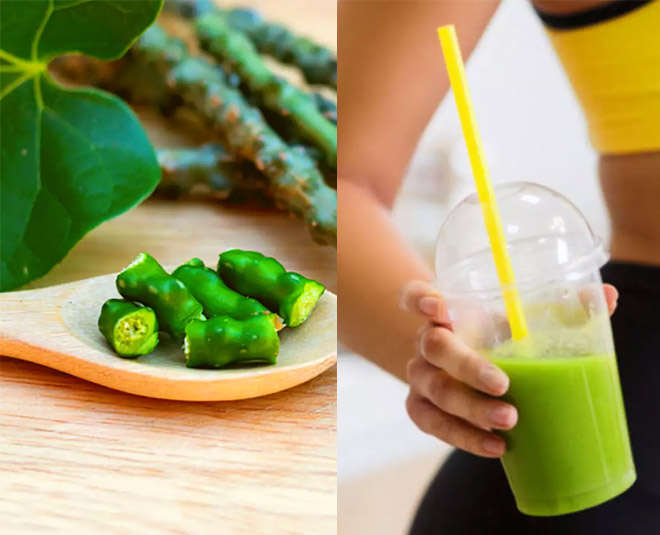 Giloy, or Guduchi and Amrita, is a herb that boosts immunity. Giloy contains heart-shaped leaves resembling betel leaves. It is helpful for diabetic patients thanks to helping manage blood glucose levels and being bitter in taste. 
It is also useful in weight management and improving your metabolism. Fresh Giloy juice helps improve your immunity and is capable of handing fevers thanks to its antipyretic activity. Giloy helps increase platelet count and is helpful in dengue fever. 
The tea version or tablets is able to use for multiple skin problems to due it being able to remove toxins from your body. 
You could also apply Giloy leaf paste to your skin over the wound to help with the healing process. This takes place alongside skin regeneration and collagen production. 
What else is Giloy known as? 
Few other names of Giloy are Bahuchinna, Amrita, Rasayani, Amruta, Gulvel, Somvalli, Madhuparni, Amritavallari, Guduchi, Chhinnaruha, and Jwarari. 
How does Giloy help with dengue? 
Giloy helps manage dengue fever thanks to its antipyretic and anti-inflammatory properties. Regular Giloy intake while suffering from dengue helps improve the immune system. It is also important in growing platelet count. Combined, Giloy helps manage dengue fever as well. 
Due to Giloy's Javarghana property, it can help reduce fever. According to Ayurveda, two factors lead to high fever. First is Ama. The second factor is all foreign particles or organisms. Giloy helps to reduce fever through digestion improvement and absorption thanks to Deepan and Pachan properties that help prevent Ama formation. Giloy also helps improve immunity in fighting foreign organisms thanks to its Rasayana property. 
Tip for consuming: 
2-3 teaspoons of Giloy juice to be taken. 

Mix with equal amounts of water and drink on an empty stomach in the morning once daily. 
How does Giloy fight off Hay fever? 
Hay fever symptoms are reduced by Giloy, also called allergic rhinitis. Giloy helps reduce symptoms like nasal itching, nasal obstruction, nasal discharge, and sneezing. It increases leukocyte count to fight off infection. 
An allergy occurs thanks to Kapha imbalance as a result of Ama ( toxic remains in the body from improper digestion) accumulation. It helps prevent Ama formation thanks to its Deepan and Pachan properties. It also helps balance Kapha. Giloy helps improve immunity due to Rasayana properties. 
Consuming tip: 
Mix 1/4-1/2 teaspoon of Giloy churna with 1 teaspoon honey and consume post lunch and dinner. 
What are the Giloy benefits for Cancer? 
Giloy could be very useful in breast cancer management due to its anti-proliferative property. Giloy contains rutin and quercetin thanks to its anti-cancer property. It is also responsible for the expression of apoptotic genes. It is responsible for inducing apoptosis in breast cancer. 
Giloy could reduce cancer cell formation through Vata-Pitta-Kapha creation and also by controlling the spread of cancer cells. Giloy prevents cell damage thanks to the Rasayana property. 
Consuming tip: 
2-3 teaspoons of fresh Giloy juice could be taken with an equal amount of water and drunk on an empty every morning. 

Continue over 3-4 months to see the best results. 
How does Giloy help fight off Liver disease? 
An overdose of alcohol causes liver disease and injury. Guduchi Satwa is an Ayurvedic medicine prepared from Gilroy and can be used to manage liver injury. Giloy reacts to lowering the total cholesterol level in the liver. It can also improve levels of antioxidant enzymes and oxidative stress markers. It is responsible for overall functioning of the liver. 
Always consume Giloy or its elements under doctor's instructions. Combine milk or honey with Giloy for external uses.